Important notes
Pay attention to the heating, because this is the furthest room from the center of the heating system, so don't use it unnecessarily and don't forget to close the windows when you leave!
Pay attention to the sun shield, pull it back after sunset!
Don't use both ovens (ones in the new and old kitchen) at the same time on full power, because it can shut down the circuit breaker at the ground floor (in the metal cabinet in front of the stairs)!
Be careful with ants! There are not much, but if crumbs are on the floor for few days, they can show up.
Detailed descriptions of the devices in the kitchen are over the cookpad (oven/cookpad, mixer, ... - and the dishwasher too, but not in any normal language, so we translated the main points from French to Hungarian and post it on the fridge).
The final places of the things will be marked at the end of this year, when the last things are also be in the kitchen.
DON'T MESS UP THE STUFF OF THE TWO KITCHEN!
Arrangement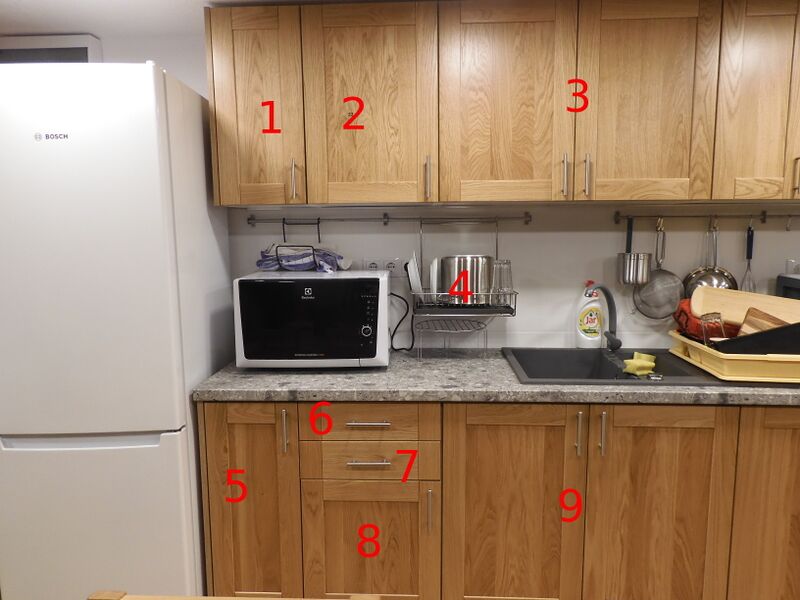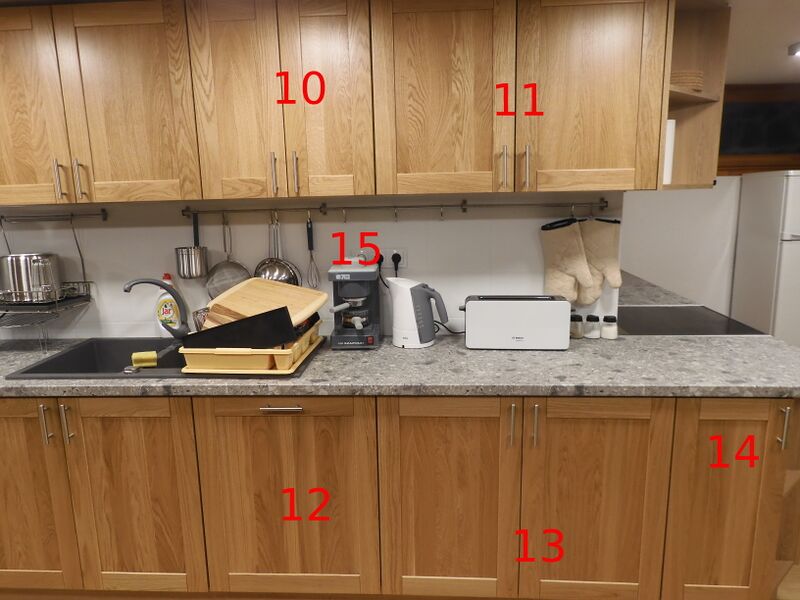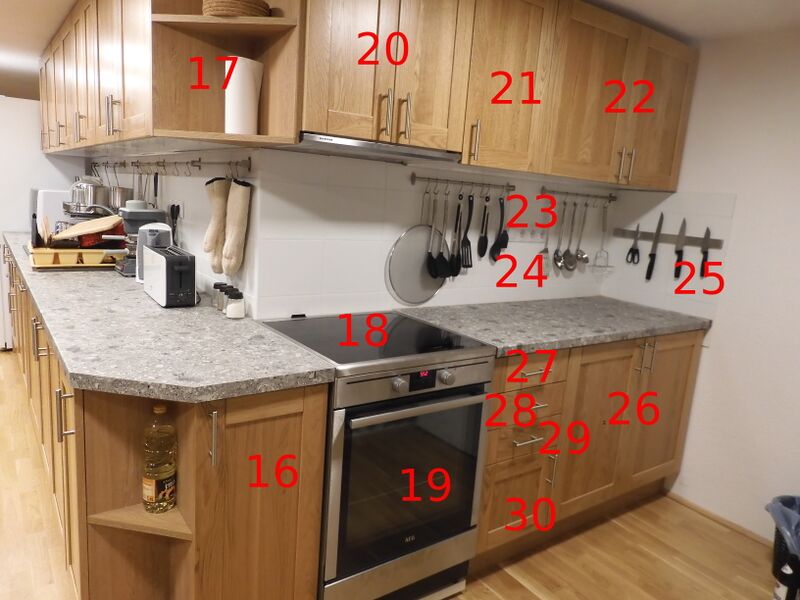 More details
Usage of the dishwasher
For a detailed description of the dishwasher in hungarian, check the paper on the fridge!
Usage of the induction cooktop